7th ANNUAL
WOOD MOUNTAIN
FARMER'S MARKET
AT A NEW LOCATION: in and around the Wood Mountain Community Hall.

SATURDAY AUGUST 28, 2010
Phone: (306)266-4211
---
12:00 - 5:00 PM
- Farmer's market featuring local
chemical-free garden produce
,
beef
,
bison and fish products
,
handcrafts
,
artwork, homebaking, firewood and more
. Bring a cooler for frozen products.
2:00 - 4:00 PM
Silent auction to raise funds for the Wood Mountain Community Hall.
Free admission to market.
---
** Camping "with services" available at the Wood Mountain Regional Park.


In previous years, the Farmer's Market was held at the Mergel Ranch.

Some photos of the 2007 Farmer's Market: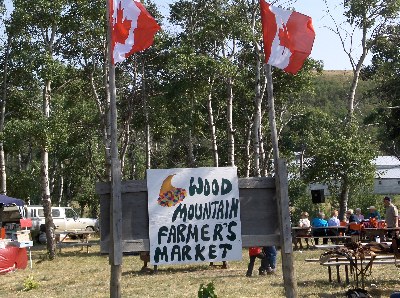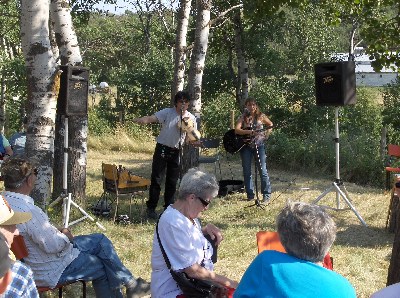 ...and some scenes from the first year, the 2004 Famer's Market: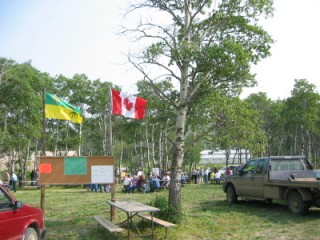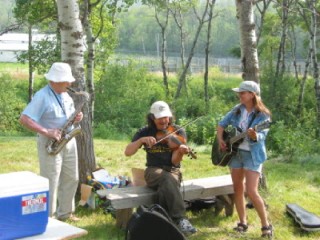 ---
Natural campsites
|
Hiking trails
|
Tai Chi retreats
|
Farmer's market
|
Photo gallery
COPYRIGHT © 2004-2010 Mergel Ranch Campgrounds
Photos courtesy Wes Bloom, Ashlyn Gavelin, Laurie Hansen, J. Klein, Wayne Scheltgen, and Edward Straza. All photos taken on the Mergel Ranch.
http://www.mergelranch.com